INTRODUCTION HIKI TEC., JSC – PARTNER FOR YOUR SUCCESS!
HIKI TEC., JSC is a group of passionate, well-trained and rich experienced engineers in  measurement, automation and mechatronic, in combination with creative mindset in business.
With closed collaboration, we are becoming an excellent bridge between innovative suppliers worldwide to our customers in Vietnam through our add-on values to all sales processes, from consultancy, trading, commissioning and after sales support.
HIKI TEC., JSC is focusing on 2 segments of solution:
OUR VISION AND MISSION
Vision: To become your preferred Integrated Technology Solution Partner
Mission: We deliver total satisfaction and excellent service through technology and innovative value-added solutions.
OUR SALES VALUE 
Partnership: Partnering with our customers to determine their needs, and working with our vendors to exceed the expectations offers.
Differentiation: Differentiating ourselves from the competition to deliver the best and quality products and services to our customers.
Innovation: Providing innovative technology solutions that are effective for our customers' deployment
OUR CUSTOMERS
Universities, Institutes, R&D Center in the field of Automobile, Mechanical and Military: Weapon Institute, Institute of Science and Technology, Institute of Propellent and Explosive, Military Technical Academy, Viettel Aerospace, Hanoi University of Industry, Hanoi University of Science and Technology, HCM University of Technology
Industrial manufacturing plants: Piaggio, Molex, Panasonic, ZF Automotive, Hyundai Kefico,  Showa, Kumho, Hitachi Astemo, Denso, Bosch, Schaeffler, Canon, VinFast, Hòa Phát Steel, Intel, Anchor Fastener, Brother Industry, Iriso…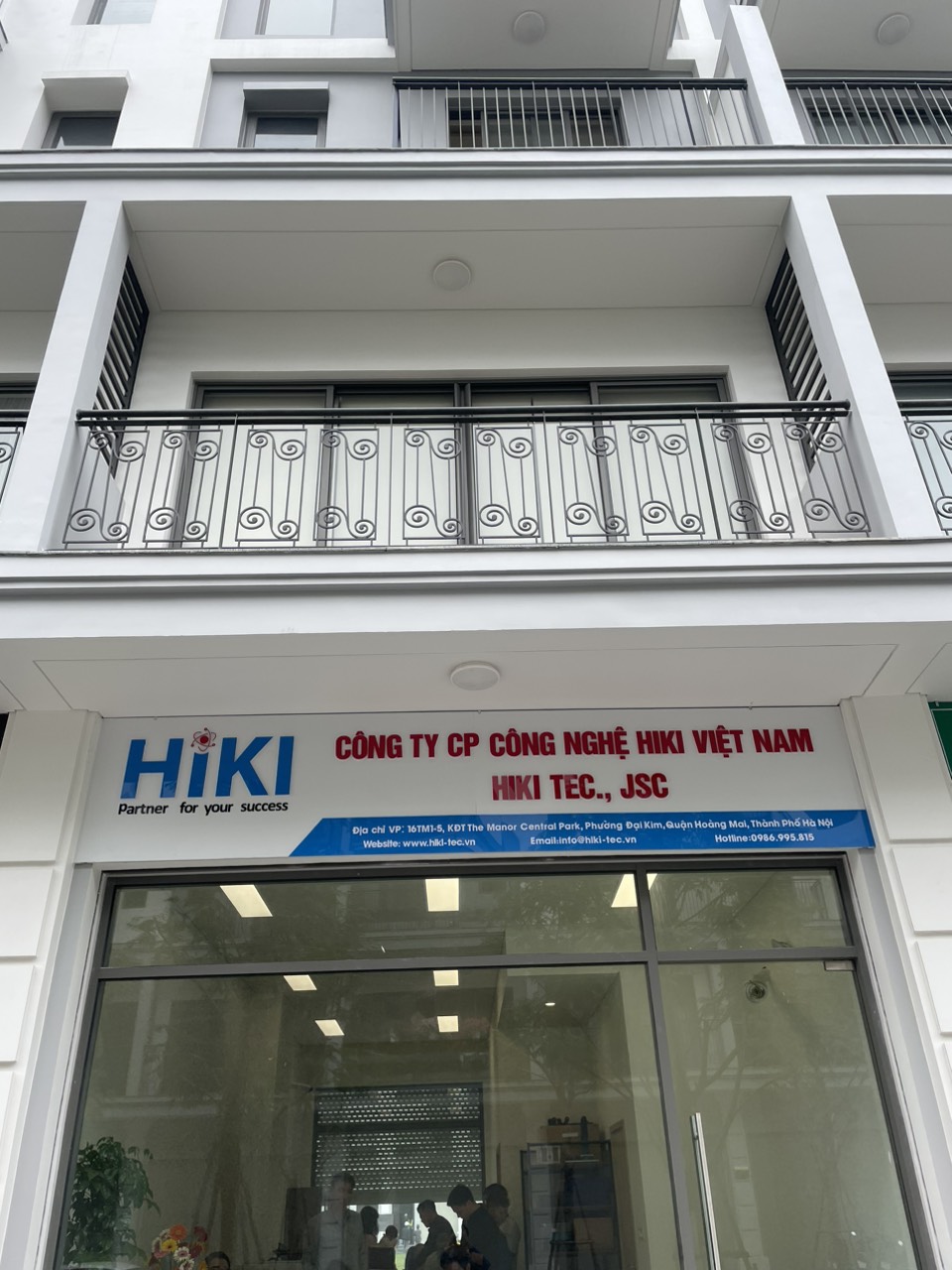 CONTACT US
HIKI VIETNAM TECHNOLOGY JOINT STOCK COMPANY
HIKI TEC., JSC
Address: No 03, 1st Floor, 18T1 Building, Nam An Khanh Urban, An Khanh Ward, Hoai Duc Distric, Ha Noi City, Viet Nam
Office: 16TM1-5, The Manor Central Park, Dai Kim, Hoang Mai, Ha Noi
Tel: +84.986.995.815
Email: info@hiki-tec.vn
Website: www.hiki-tec.vn